Design Solutions for Noise, Vibration & Acoustic Challenges
Our clients value our ability to engineer design solutions for Noise, Vibration & Acoustic challenges that neither over-exceed nor under-exceed approval requirements and acoustical objectives. Unfortunately, there are non-acoustically focused consultants in the industry today who, through inexperience or uncertainty, have over or under engineered their noise, vibration or acoustical design recommendations. The results? Regulator, community or occupant complaints and unnecessary project cost and time over-runs.
We pride ourselves in our ability to design and value engineer exactly what is required. No more. No less. We design acoustical, vibration and noise abatement solutions that get the job done fast and cost-effectively while still meeting both budget and compliance requirements – all without compromising performance. In addition, we maintain an open dialogue and good working relationships with regulators in many jurisdictions so there are no unforeseen approval surprises or unexpected delays.
Amazon Fulfillment Centres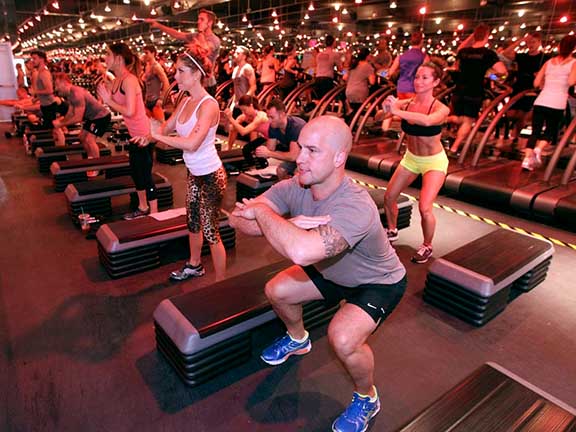 Barry's Bootcamp, Toronto, Vancouver
Women's College Hospital Redevelopment
Noise complaints between suites? What property managers should consider first
Interior Workplace Noise Control Methods Demystified
The Unforeseen Pitfalls of LEED Design from an Acoustical Perspective
Mitigating HVAC Related Noise and Vibration Problems in Building Design
Acoustical Challenges With Wood-Frame Double-Shear Panel Wall Construction
The Noise & Vibration Challenges of Fitness Centers in High-Density Neighborhoods
What are Noise Barriers, and How Should They be Implemented?
HGC has contributed knowledge, skills and experience to the education of young architects at Waterloo for two decades and made repeated contributions of technical expertise to institutions in the local area. Both the generosity and ability as teachers are extraordinary."
HGC has continued to provide high quality, cost-effective, professional acoustic services for Vale's numerous facilities in Ontario, including work done at a number of extremely complex facilities (100's of sources) over the last 2 decades.  All projects were completed on time and on budget, and were successful in providing real solutions to local communities."
HGC has been great to work with on environmental approval projects.  They fully understand the requirements of the regulatory approval agency and have assisted our clients both by providing quality acoustic assessment reports, and when necessary, developing practical solutions for noise excesses."
Over the years we have worked HGC on numerous projects ranging from 1300 seat performance auditoriums to 300 seat churches and in all cases we have been impressed with the high level of service and the excellent results. Our clients have all been very complimentary on the excellent acoustic results in their buildings."
Staff at BCX have been working collaboratively with HGC for nearly 15 years.  HGC's superior quality work and prompt response time make them our No.1 choice for noise consulting services."
HGC Engineering has demonstrated that they are very professional and responsive. They effectively communicate the requirements of noise guidelines and regulations to all levels of staff in a manner that is easily understood. Work scopes are tailored to meet our business needs, whether it is environmental or workplace noise assessments."
I first used HGC expertise some 17 years ago to solve a very tricky problem with commercial exhaust fan noise on a hotel project. HGC's solution was so effective in reducing the fan noise level that it quelled all complaints from neighbors. Since that time I have used HGC expertise on a variety of Independent School projects with the primary emphasis on sound attenuation within the buildings and help with theatre acoustics. They are consummate professionals."
We have worked with HGC Engineering on multiple projects in which the acoustics of a space has been critical.  This includes two performance theatres, university teaching environments, and multiple churches.  In all instances, we have been very pleased with the results."
We've worked with HGC on a number of projects in the last 15 years and found this firm to be very professional and reliable. I will not hesitate to work with HGC on future projects."
Not only is HGC one of the most technically astute environmental noise consulting firms in Ontario, but they are also reliable, efficient and genuine.  ORTECH has worked with HGC for 20 years and we continue to be impressed with their technical expertise and professionalism."
HGC has been a great partner for Lafarge staff. First in navigating the byzantine noise regulations in Ontario but also helping us find practical, cost-effective paths to reach compliance for existing operations amending their Environmental Compliance Approvals, and for new projects."
HGC always provides us with excellent service.  They consistently produce high-quality results on time and on budget."
Need Answers?
Reach out to our acoustical consultants now.